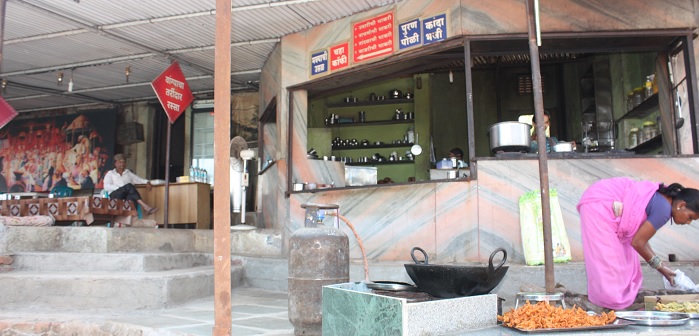 Kanda Bhaji, Butter Milk, Bhakri - Pithala is very popular with tourists (like any other fort).

"Hunger is the best spice" as they say. You would work up a great appetite with walk around the fort which I think, is the real reason behind tasty food.
There are 2-3 restaurants in Pratapgad area. One at the foothill and couple of restaurants inside main fort. Hotel Sheetal is a good restaurant.

Our tour guide told us that restaurant at Hastakala Kendra is good. However, we haven't tried it ourselves.