Table Land, at 4,550 ft above sea level, is the highest point in Panchgani. This volcanic platue is Asia's second longest mountain plateau after tibetan platue. It is a vast expanse (around 6 km) of flat laterite rock surrounded by hills. This place offers an aerial view of the entire Panchgani and the valleys located nearby.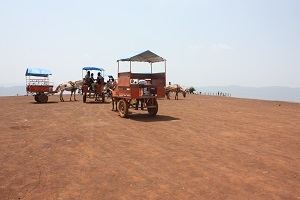 Shooting Point
Table Land is popular bollywood shooting spot. Many movies like Raja Hindustani, Mela, Taare Jameen Par, Hum Tumhare Hain Sanam (and many more) are shot at this place.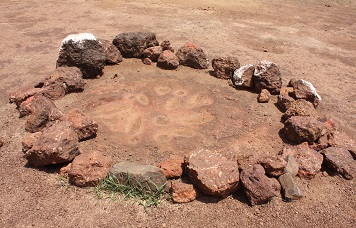 Pandavas Footprints
The photo on the left is Footprints of Pandavas when they were exciled. The footprints is one of the famous tourist spot on table land.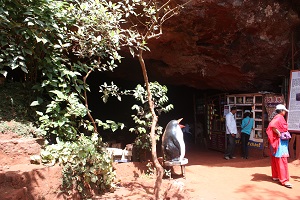 Devil's Kitchen
Devil's Kitchen is situated at the south of the table land, the has a mythology associated with it: As per mythology, Pandavas had stayed here for a while and used this place as kitchen.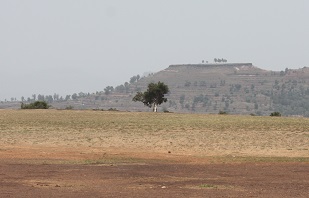 One Tree Point
As it's name suggest, there is only one tree on table land.
Raja Hindustani kissing scene was shot at this point.
Children can enjoy horse riding, merry go round, mini trains and a couple of games counters.
Next Page:
Old Mahabaleshwar