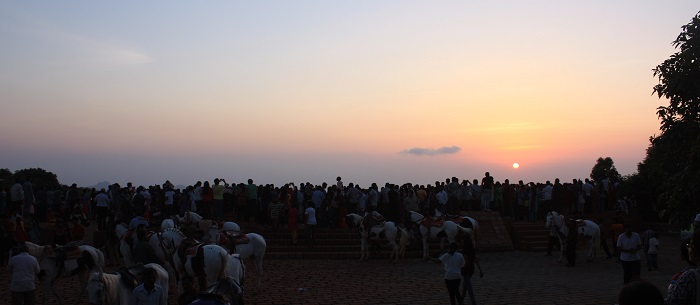 Sunset Point is one of the most popular points of Mahabaleshwar. Sunset Point is also popularly known as Mumbai Point or Bombay Point.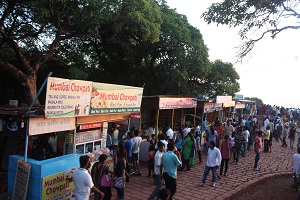 The Mumbai Point is the oldest point of Mahabaleshwar. The point got itís name as the point is on the old road to Mumbai.

The place has a large open space with a bandstand. It is an ideal place for late afternoon picnic. The Mumbai Point is the place from where people can view the sunset over the valleys below at Mahabaleshwar.


Sunset point is the most crowded point because of the fact that you cannot view anything at other viewpoints at that time of the day. Many activities like Horse riding, Choupati games are popular with the tourists.
Corn or Bhutta, Strawberry are available. Choupati stalls serve typical choupati food like bhel.

Next Page:
Strawberry Farm