Connaught Peak is second highest peak of the hill station with height of 1400 m. Most of the Mahabaleshwar Peaks offer valley view. Cannought Peak offers view of Mahabaleshwar evergreen forests in addition to valley view.

Initially this peak was known as Mount Olympia. This peak was renamed as Connaught Peak after the Duke of Connaught visited this spot and fell in love with its breathtaking beauty. Duke of Connaught was cousine of British king fifth Goerge. Connaught Peak situated about 6 km from Mahabaleshwar Bus stand in the direction of Old Mahabaleshwar Road.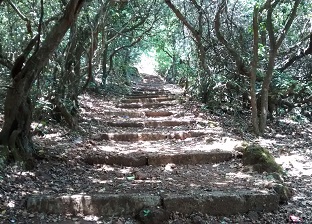 Kamalgad, Rajgad, Torna are visible in the North direction where as Panchganmi, Pasarani ghat are visible in the East direction. Ajinkyatara, Yavateshwar, Makarandgad, Pratapgad and old Mahabaleshwar are also visible from this point.

This place is quite popular among trekkers and riders too, offering great opportunities for some thrilling adventure.