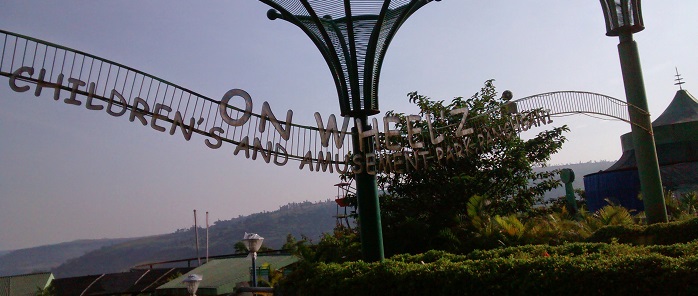 Rating: **1/2 (2.5 stars)
Location: Panchgani
Popularity: Average (2.5 stars as mentioned above). This is not a must visit place.
On Wheelz Amusement Park is children's theme park in Panchgani. On Wheelz park is mainly targetted for children below 11-12 years. Elders would find the difficulty level of the rides as easy.

Mr. and Mrs. Khanna movie was shot in On Wheelz park.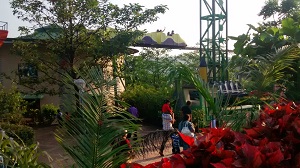 For Child (Below 4 feet 4 inch)
Baby train
Sun and moon - a small giant wheel
For Adult (Above 4 feet 4 inch)
Tsunami
FreeFall
Zyclone - roller coaster
Octopus
For Family (All age group)
Ferries Wheel - A giant wheel
Brake Dance
Rainbow
Striking Car
Mono Train
Ticket

Child package: 300 Rs per head. Unlimited rides.
Adult package: 400 Rs per head. Unlimited rides.
Or Alternately
Entry Fees: Rs. 50 and fees of Rs. 50 per ride.

Food
Premises also has a restaurant.

Next Page:
Velocity Entertainmentz